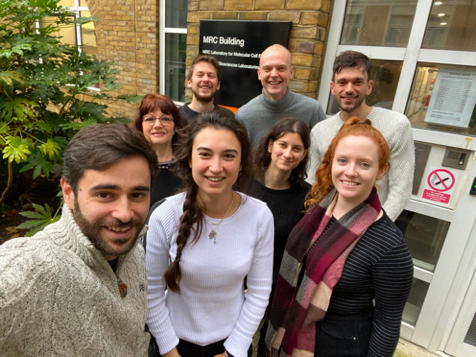 Postdoctoral Researchers
Ernest Palomer, PhD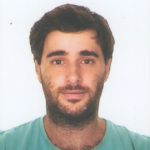 Expert in molecular and cellular biology and neuroepigenetics.
e.palomer@ucl.ac.uk
Tom Dufor, PhD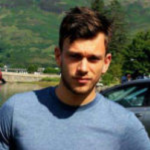 Expert in cellular biology, electrophysiology and behavioural techniques.
t.dufor@ucl.ac.uk 
Núria Martin Flores, PhD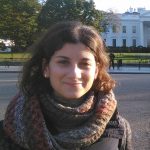 Expert in cellular neurobiology and behavioural analysis. Studying Wnt signalling and synaptic degeneration using cellular and mouse models.
n.flores@ucl.ac.uk
Patricia Pascual Vargas, PhD
Expert in biochemistry and molecular cell biology. Studying the importance of post-translational modifications for Frizzled receptor function.
patricia.vargas.14@ucl.ac.uk
PhD Students
Megan Jones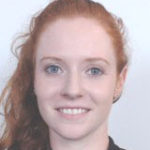 Studying synaptic mechanisms using cell biology and IPSC techniques.
megan.jones.16@ucl.ac.uk
Sam Theo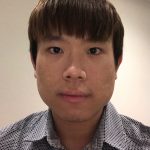 Studying synaptic mechanisms in development using cell biology techniques.
samuel.teo.19@ucl.ac.uk
Former members of the lab/current positions
Azlina Ahmad-Annuar, PhD
Senior Lecturer, University of Malaya, Malasia
Derek Anane, PhD
Editor at BioMed Central, UK
Rachida Ammari, PhD
Postdoctoral Researcher at Karolinska Institutet, Sweden
Augustin de Bettegnies
Customer Solutions Lead, EMEA at Cardinal Health, Paris

Alessandro Bossio, PhD  
Kieran Boyle, PhD
Research Associate at University of Glasgow
Johanna Buechler, PhD
Air Quality Policy Researcher at Department for Environment, Food and Rural Affairs and Research Associate, UCL
Albert Chiang, PhD
Honorary Research Fellow, NCBS Bangalore, India
Karen Cleverley, PhD
Research Associate at Institute of Neurology, UCL
Manon Domise, PhD
Elizabeth Ehler, PhD
Reader at The Randall Centre of Cell and Molecular Biophysics, Kings College London
Katharina Frank, PhD
Programme Manager at the Centre for NanoScience (CeNS), Ludwig-Maximilians-Universität, Munich Germany
Soledad Galli, PhD
Senior Data Scientist, London UK
Anita Hall, PhD
Senior Teaching Fellow at Imperial College London
Juan Pablo Henriquez, PhD
Associate Professor and Chair del PhD Program in Cell and Molecular Biology, Universidad de Concepcion, Chile
Judit Herreros, PhD
Group Leader and Principal Investigator at Universitat of Lleida, Spain
Monica Hoyos-Flight, PhD
Research Administration and Communications Manager, Public Engagement and Outreach Coordinator, University of Edinburgh
Olga Krylova, PhD
Senior Director, External R&D Innovations at Pfizer, London UK
Doug Lopes, PhD
Research Associate at Kings College London
Fiona Lucas, PhD
Assay Design Scientist at UCB, Ruscombe, Berkshire UK
Jethro Lundie-Brown
Aude Marzo, PhD
Lecturer at the L'Université Paris Descartes, Paris
Faye McLeod, PhD
Research Associate, Institute of Neuroscience, Newcastle University
Marcus Messenger, PhD
Head of European Business Development, Teva Pharmaceuticals, King's College London
Marina Podpolny
Silvia Purro, PhD
Research Associate at Institute of Neurology, UCL
Thanasis Rogdakis
Lab Technician, UCL
Silvana Rosso, PhD
Principal Investigator, U. Nacional de Rosario, Argentina
Macarena Sahores, PhD
Central Monitoring Associate at INC Research, UK
Laura Schuhmacher, PhD
Visiting Scientist, The Francis Crick Institute
Margarita Segovia Roldan, PhD
Research Associate at SITraN, University of Sheffield
Sara Sibilla, PhD
Senior Clinical & Scientific Research Manager at MINERVA Research Labs, London UK
Eleanna Stamatakou, PhD
Research Associate at the University of Cambridge
Anna Webb, PhD
Head of Maths and Science Programmes, The Training Partnership, UK